Canada tour - Day 4 - Wilno, Ontario to Davidson, Quebec


This was an odd but fun 69-mile day. Because of a mistake on the cue sheet, we lost Pat on the first turn (she was a bit behind us and didn't see us turn at the less-than-obvious cue point).

I felt bad about it, because I was the team member nearest to her, and so I tried to make up for it by buying her a drink at the end of the day. At the time, I thought I should stop and check to see if she was following. I gotta work on those teamwork reflexes.

The morning was rainy, which didn't slow us down too much. Nick joined us for most of the ride.

Around lunch time, we hit a Tim Horton's coffee shop (after having gotten lost again--another cue sheet error). The coffee and a donut made for good rainy-day comfort food. Debi wanted to hit a nearby Italian restaurant for a real lunch and we relented. This turned out great, as the sun came out. We took over the restaurant's outdoor seating, which gave a chance to warm up and dry out.




At the restaurant. Lots of fellow riders joined in for lunch and we rearranged the furniture and umbrellas at will.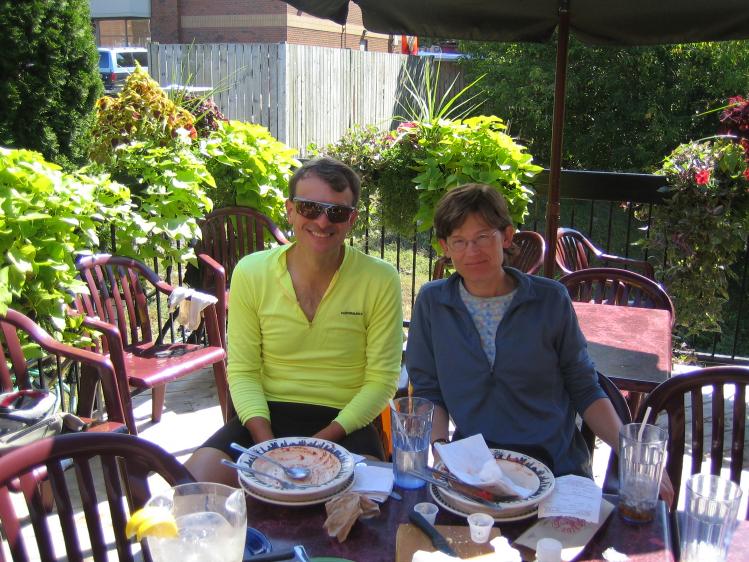 Nick and Amy.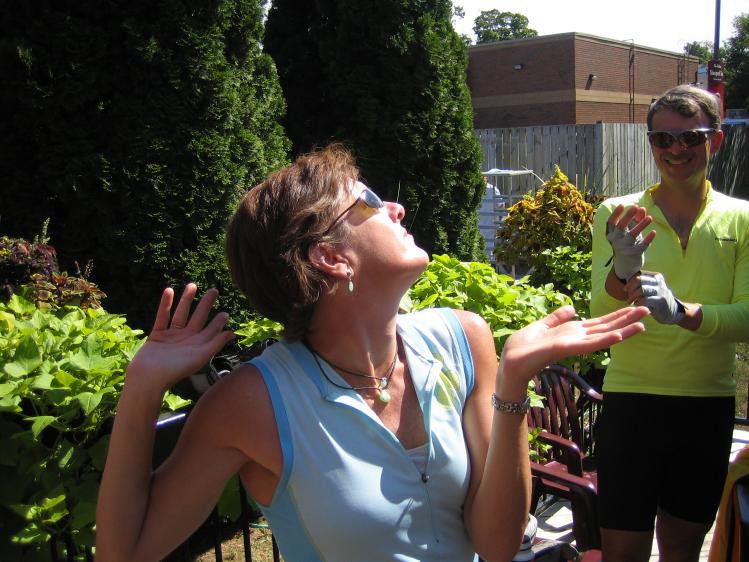 Debi strikes a pose.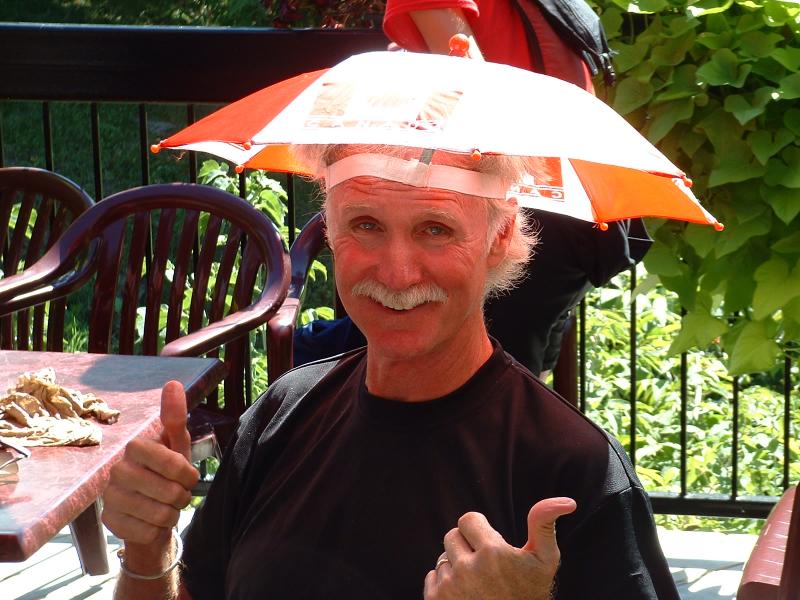 Crazy John (photo from Dave's camera).

The rest of the ride was straightforward. The best part was the cycloparc, an unpaved but smooth rail-trail along the Ottawa River. We took some shots of this day's gang of four (Dave, Debi, Nick and myself).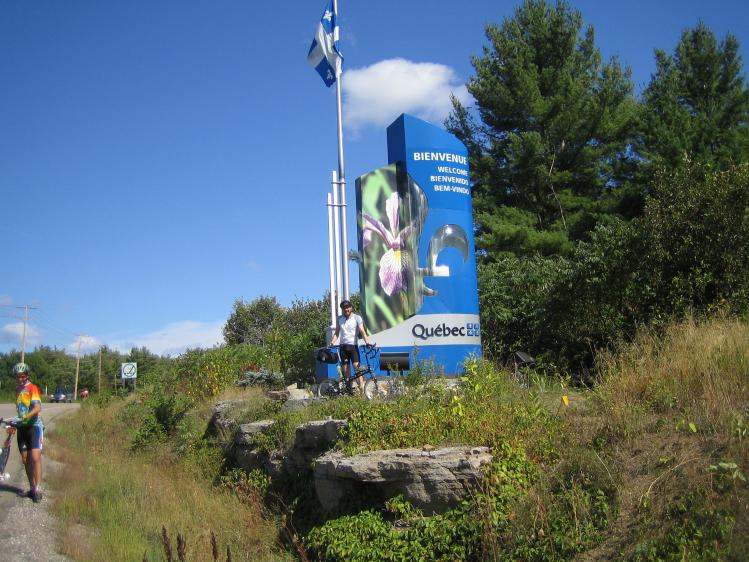 Welcome to Quebec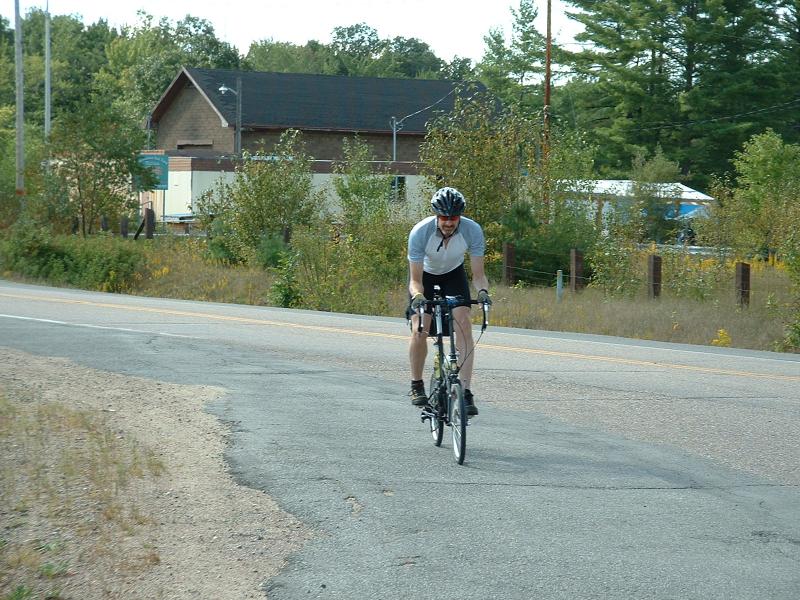 Action shot of me and my bike (from Dave's camera)




Thursday's team picture, with Nick filling in for the missing Pat.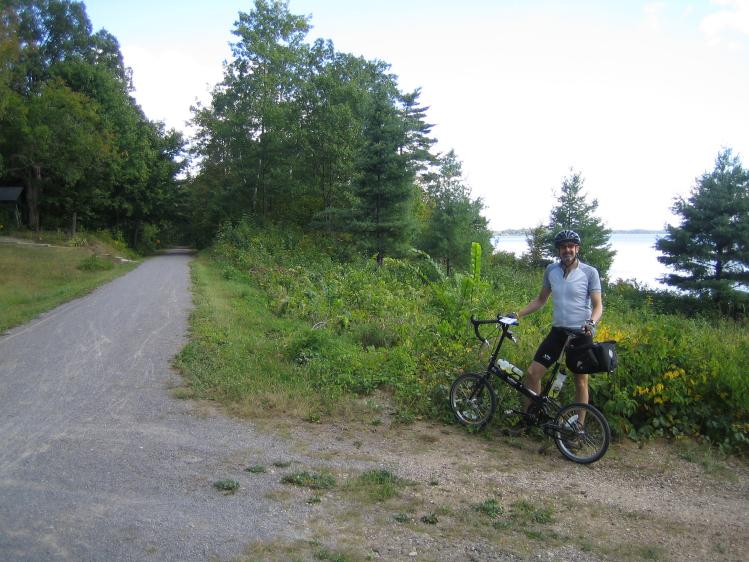 Cycloparc trail, Jonathan, river. The cycloparc has some rough spots, but the section we rode was very smooth.

When we got back, we heard about Pat's adventure with Tom, Chickie, and some other folks who had also taken the wrong turn. The setting, a hostel that is a favorite of white-water rafters, was quite beautiful, though the sleeping accommodations were rather cramped.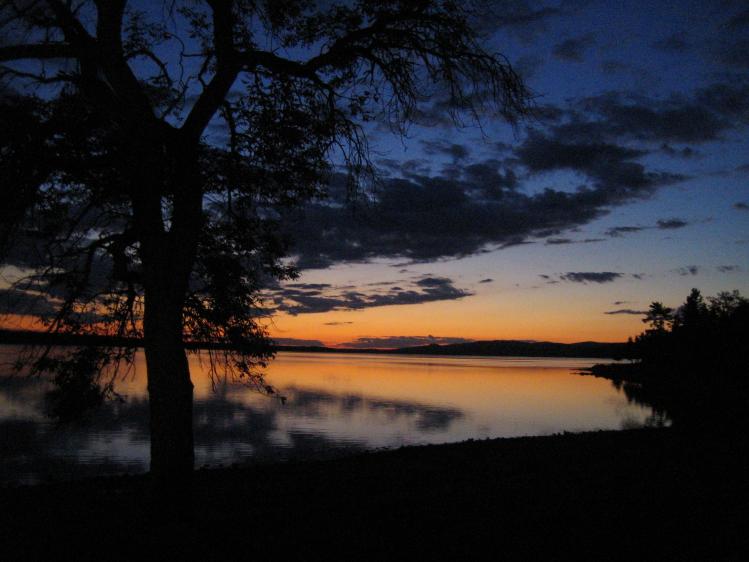 Ottawa River sunset.




Back to Jonathan's Page


Canada Tour / Jonathan Krall / revised September 2005