Mayday Ride - May 7, 2005


My friend Joe and I organized a ride to take place on May 1. As a result of an uncooperative weather report, the ride was delayed until May 7. We had 9 people total (7 guys from the office and two daughters).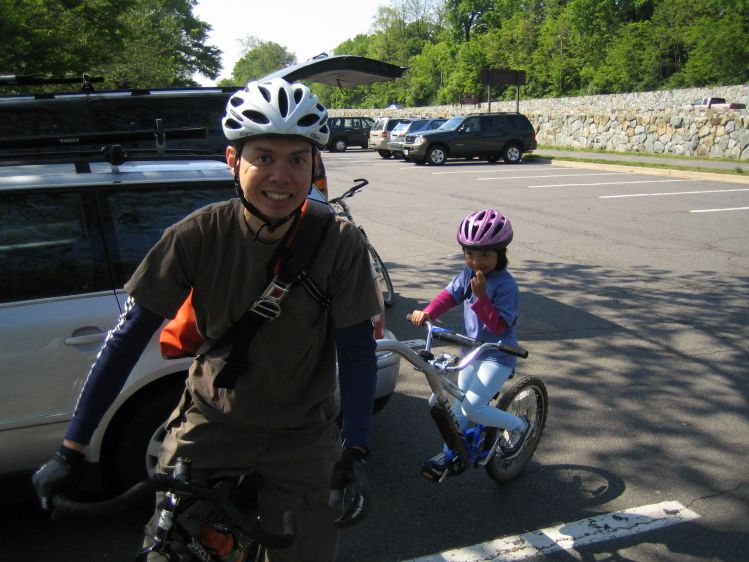 Two generations of cute: Joe and daughter Sagada before the ride.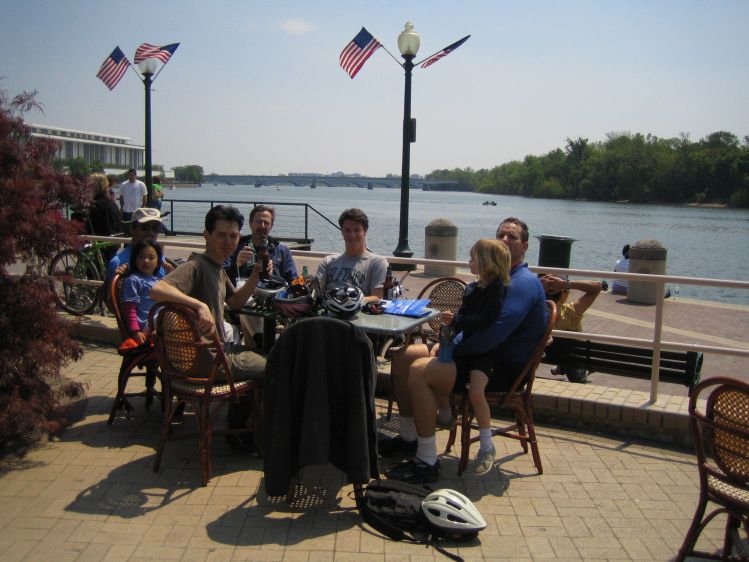 After the ride (21 miles on DC and Maryland bike paths), we relaxed on the Georgetown waterfront. L-R: Sagada, Jim (behind her), Joe, Jonathan, Matt, Jordan and Pete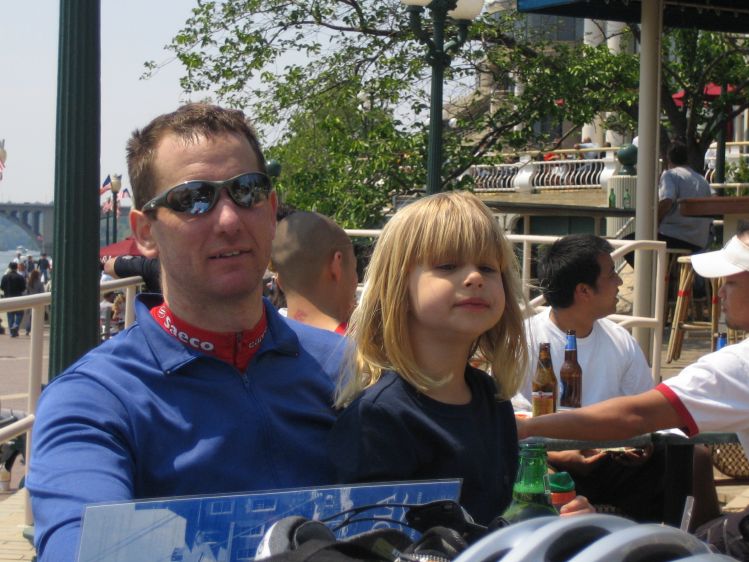 Pete and Jordan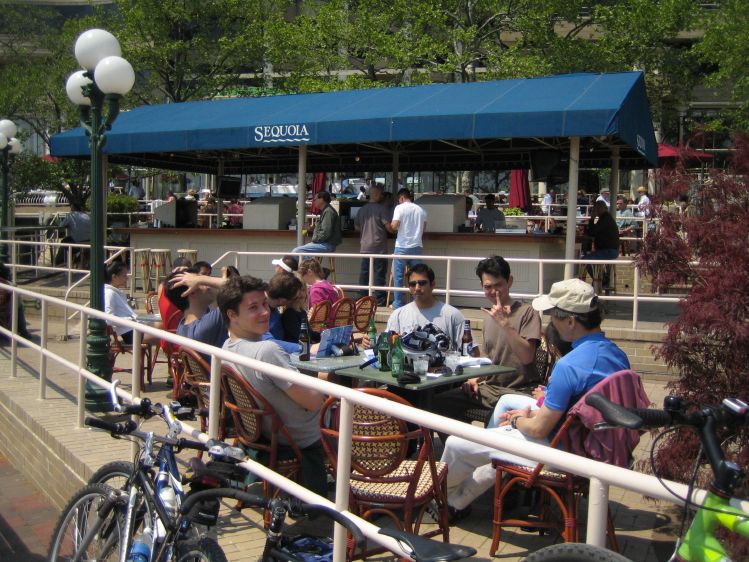 L-R: Dan (holding his head - too much fun?), Matt, Pete, Jordan (in Pete's lap), Mannish, Joe, Sagada (behind Jim) and Jim




Back to Jonathan's Page


Mayday Ride Pictures / Jonathan Krall / revised July 2005