Mt Vernon ride - July 30, 2005


My friends Geof and Erika were kind enough to organize this ride and announce it on the Bike Washington listserve. This was a good ride with only one crash (Kivanc) and one mechanical (me - the chain jumped off the freewheel on my singlespeed). The pictures stop at Mt. Vernon, but the ride finished with a nice lunch in Alexandria.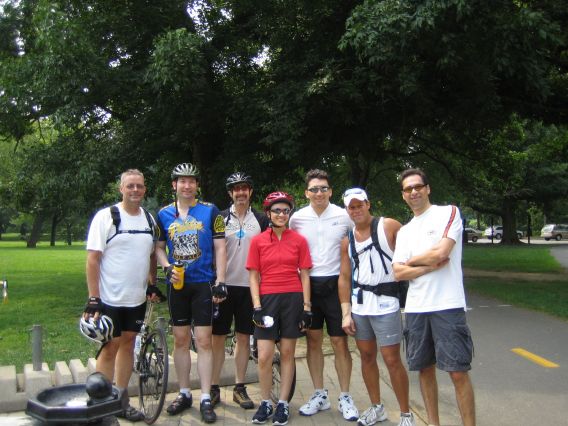 The group at the first rest stop: Chris, Rob, Jonathan, Erika, Geoffrey, Steve and Kivanc. Rob's jersey is advertising Peloton Ale.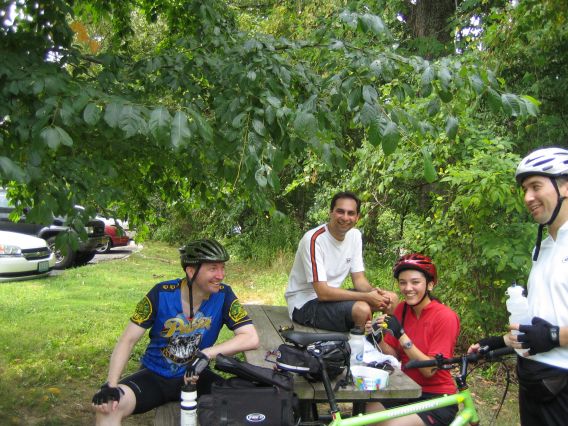 Rob, Kivanc, Erika, Geof. Rob knows Erika from her previous job at the Census Bureau. Geof and Kivanc are economists who work together (they are also from the same graduate school - Duke University). I don't know how Erika and Geof met, but they keep arriving at these rides together.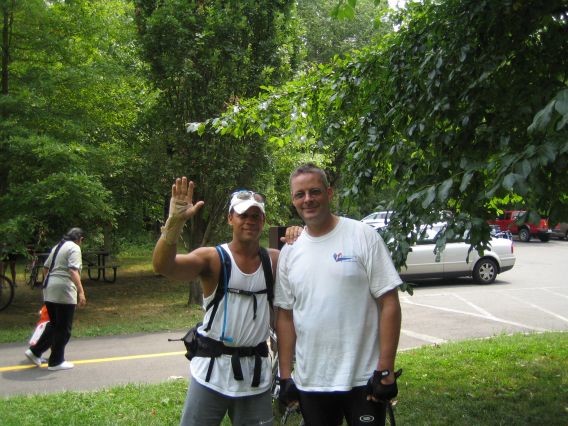 Steve and Chris. Steve is new to group rides and got some ribbing for riding a mountain bike with fat, knobby tires. Confession: on my first ride to Mt. Vernon, I had even fatter knobbies than Steve.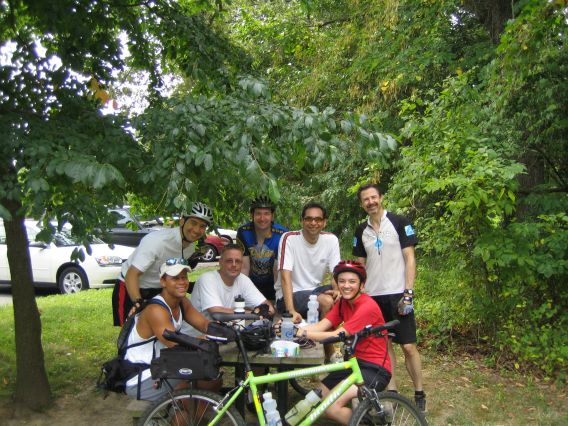 At Mt Vernon. Steve, Geof, Chris, Rob, Kivanc, Erika, Jonathan.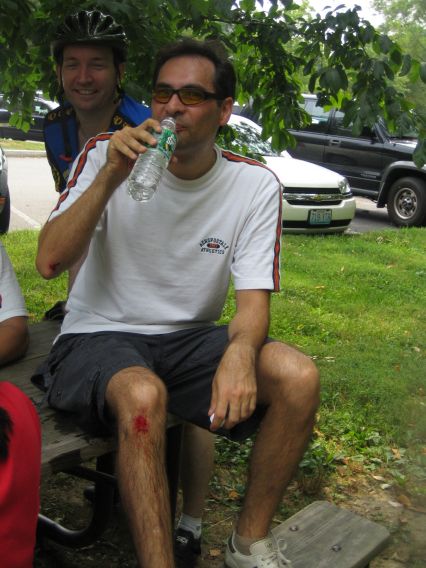 Kivanc--the man with the blood. "The sign said to dismount, so I did."

Mt Vernon Ride / Jonathan Krall / revised August 2005