Road trip! December 22-27, 2008

In December 2008, my sister Carolyn moved from Minneapolis to Phoenix, taking one of her three daughters with her (Alex). Because our family was gathering in Los Angeles for Christmas that year, she decided to bing another daughter along for the ride (Simi). We pick up the story when I fly into Kansas City to visit my mother and join the road trip. As we go, I take notes and pictures. As I take more pictures I take less notes, so the journal entries peter out on Christmas.

Journal, 12/22: Flight to KC OK. Waiting in Starbucks for Carolyn to drive in from Mlps. Guy next to me is playing "lets see how long we can be quiet" with his daughter. Carolyn phones in her Starbucks order and picks it up at airport curbside. Also picks me up. Alex and Simone seem to be happy to see me, but mostly seem to be zoned out from the long drive. It is good to see them all.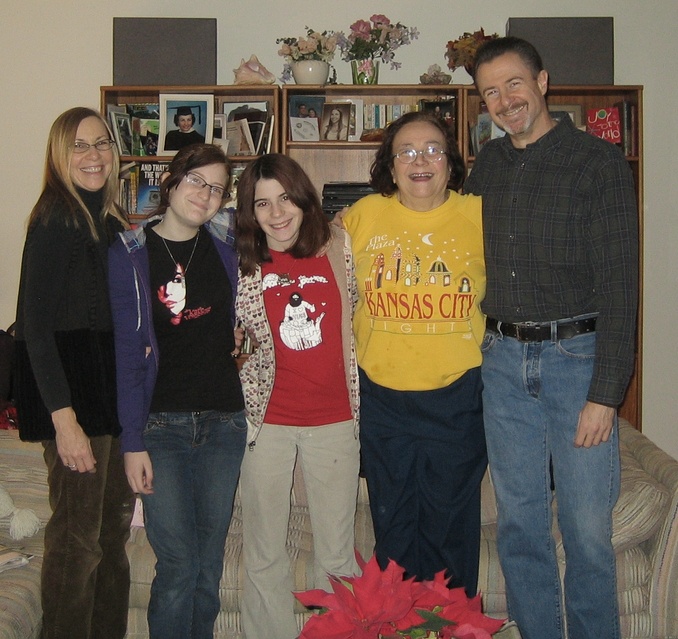 Carolyn, Alex, Simi, Mom, me.

Journal, 12/22: Dinner at Moms is tasty--she's done a lot of cooking. Afterwards visit "the plaza" in Kansas City, admire Christmas lights, hang out in Barnes and Noble. Mom buys me a book (thanks!). The book is "The Way We'll Be, by John Zogby" and is based on extensive research by Zogby's polling organization on attitudes related to various social and political subjects. According to a review I read a while back, the gist is that young America is more diverse, tolerant, open to new ideas than the present mainstream. Mom is mostly OK and happy to see us.

Journal, 12/23: Kansas City, KS to Tucumcari, NM. Mostly good weather and mostly open highways, with only a small delay to retrieve Carolyn's blackberry, which Alex had been using to keep in touch with friends. We have much electronics on hand. Simi seems to be happy that our route (I35S > US54 W) will take us briefly through Oklahoma and Texas, two states she has never visited. Simi and Alex spend most of day with books, the IPOD, or a computer. Dinner in local restaurant in OK is not great but not painful or scary. I am told that this is on the positive side of normal for the midwest. Carolyn and I talk about lots of stuff. At dinner, Alex says she has heard enough and declares economics and politics off limits.

Journal, 12/23: Find lodging in Best Western in Tucumcari, a town mentioned in the Little Feat song "Willin'". Carolyn and I try to recall the lyrics but can only remember the chorus, so we sing that ("If you give me weed, whites and wine, and you show me a sign..."). I have my own room. O blissful solitude! O joyous free internet! Even in the middle of nowhere, we are still networked.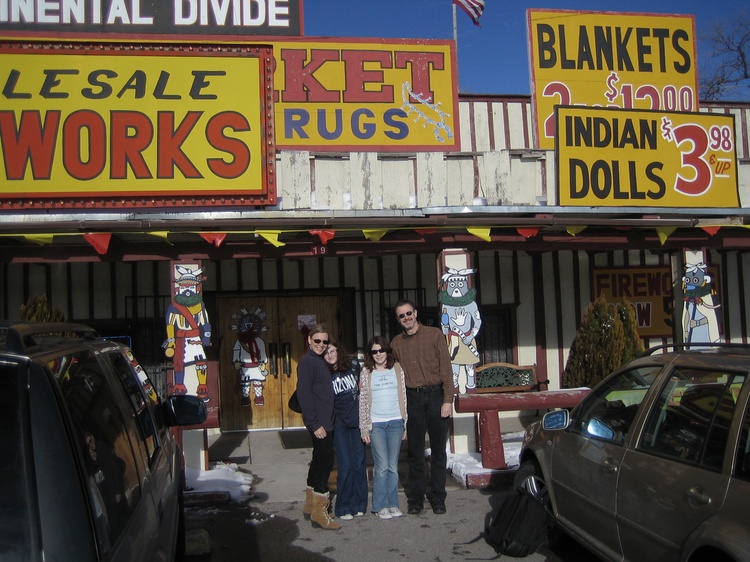 Journal, 12/24:
Tucumcari, NM to Las Vegas, NV. Driving. Lots of driving. And roadside attractions with fakey "Indian" stuff and various other southwestern cultural artifacts (stuffed Buffalo, only $19,999).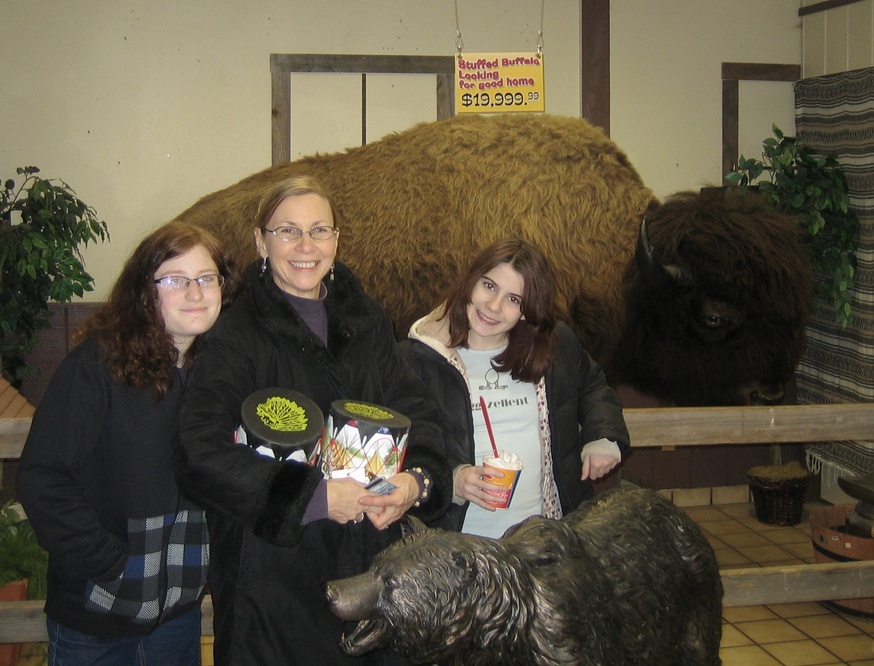 Journal, 12/24:
We saw Hoover Dam at night, at which time the heavy concrete and concentrated power lines make it look like a creepy Lord of the Rings set, or so say Simi and Alex.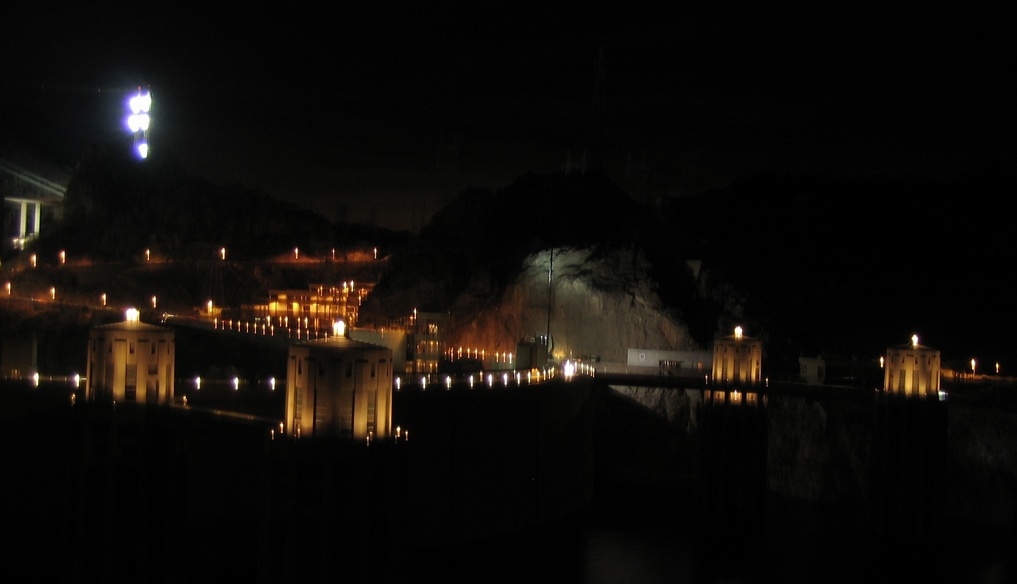 On a winter night, the lights of Mordor are particulalry lovely.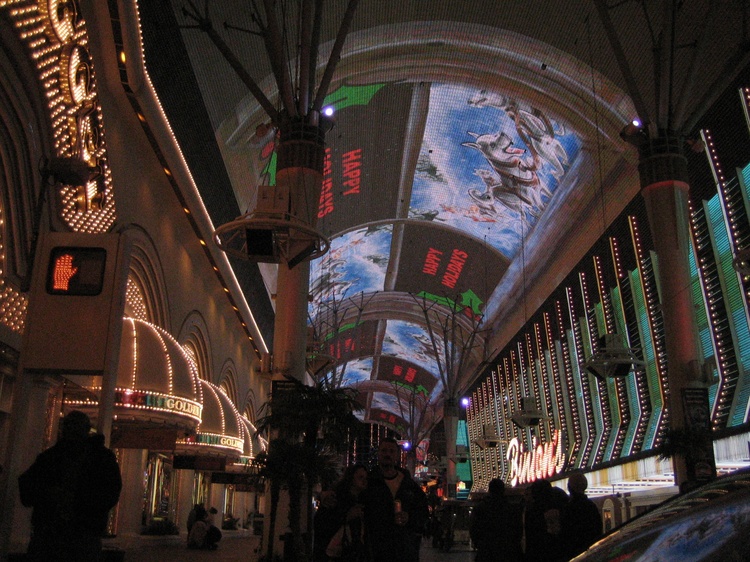 Lights, somwhere in Las Vegas.

Journal, 12/24: We rolled into Las Vegas at around 11 pm, oohed and aahed over the lights, and took pictures at the Welcome to Las Vegas sign, which Simi wanted to see. Carolyn and I weren't sure this sign existed outside of the movies, but we ran across it and parked in a parking lot that exists entirely so that motorists can stop to take pictures of the sign.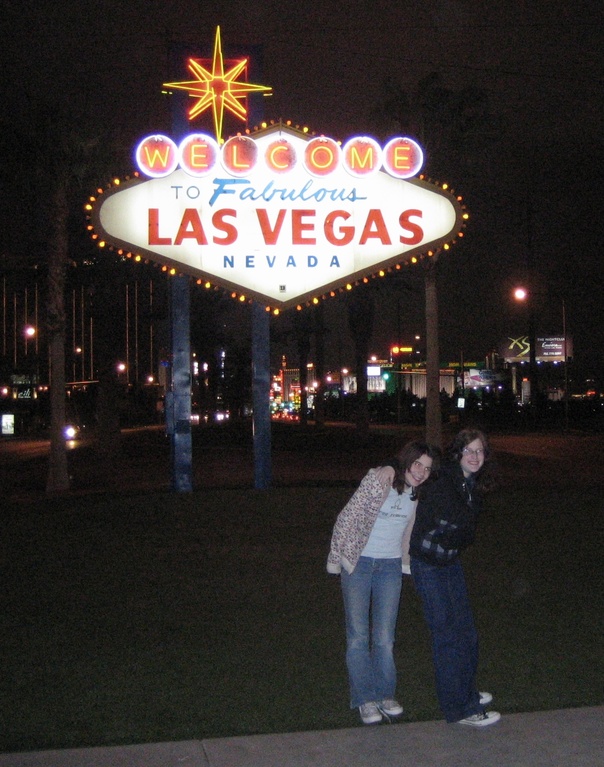 The welcome to Las Vegas sign! It looks just like in the movies, but could benefit with some bluescreen in the background. I'm just sayin'.

Journal, 12/24: Off to sleep. Another Best Western, this one with a cold room. The specified ritual to heat the room--placing my room key in a special slot and setting the thermostat--seems to be designed to convince me that the room will become warm. I'd prefer that the room actually become warm, but nevertheless try to have faith. In any case, my respect for the principle of cultural sensitivity prevents me from returning to the front desk to denounce the ritual. With any luck, we'll be in Marina Del Ray by 3 pm on Christmas.

Journal, 12/25: Las Vegas, NV to Los Angeles, CA. More driving. Christmas.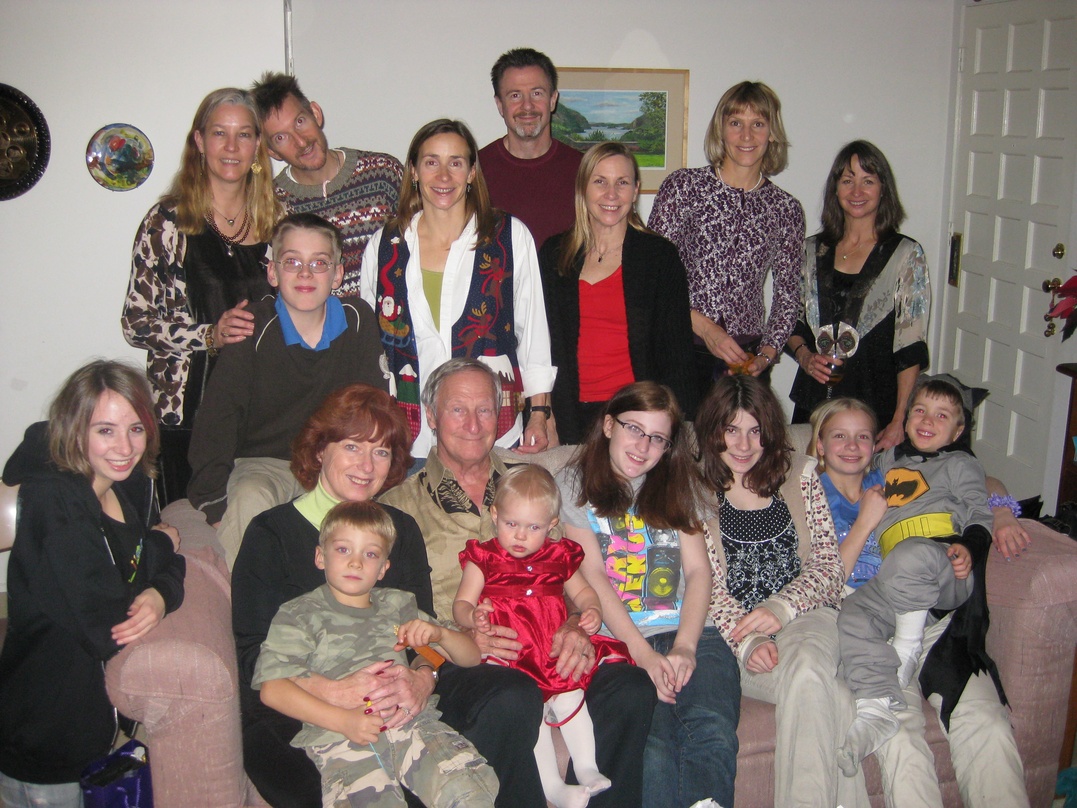 We rolled in at about 5 PM, just in time for Christmas dinner. There were many relatives,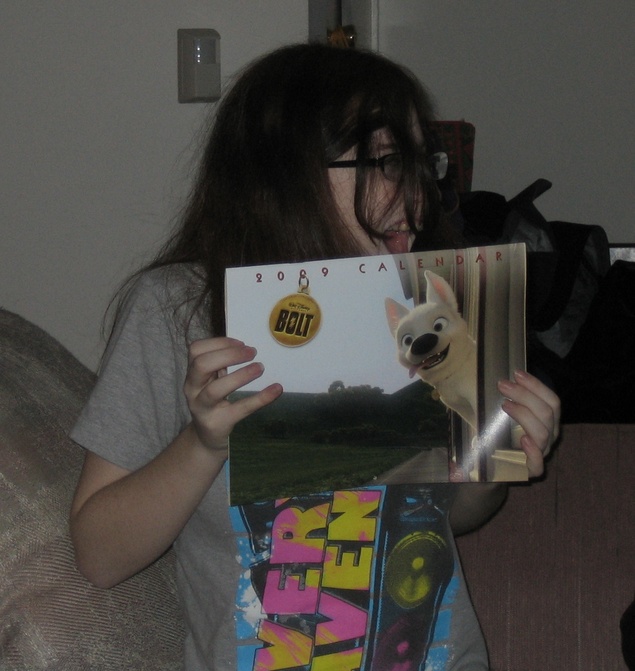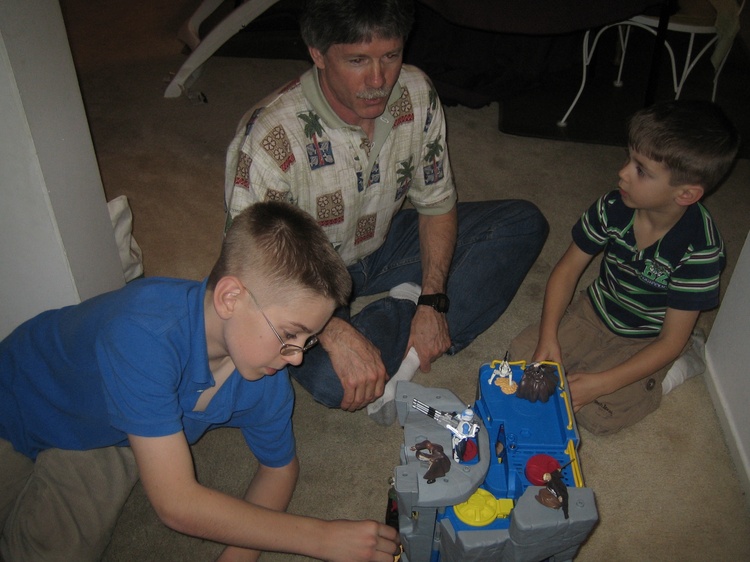 many presents (Alex; Stephen, Brad, Chris),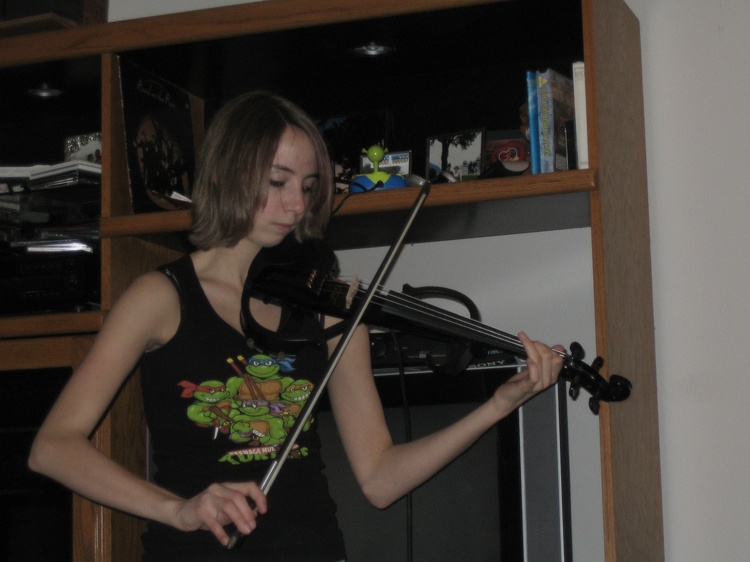 music (Kelsey),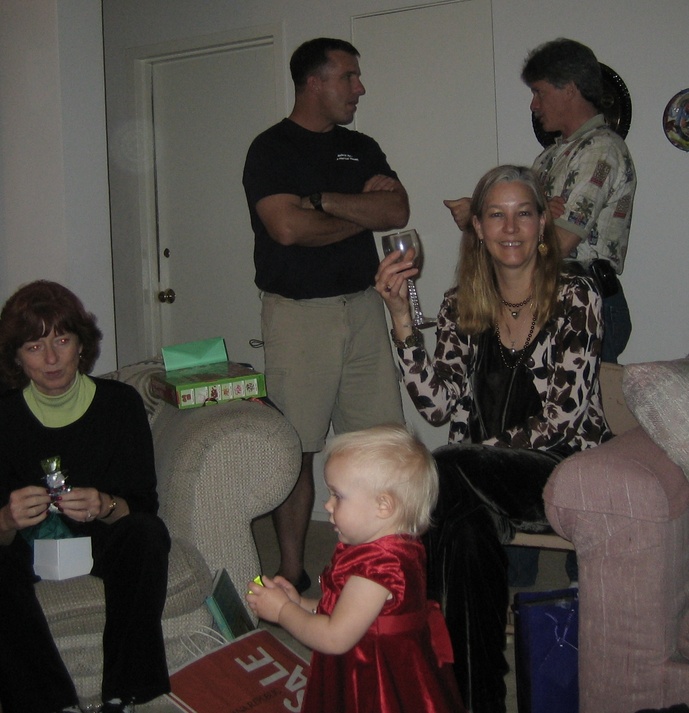 a drink or two to keep the chaos at bay (Diane, Jamie, Angeline, Anne with drink, Brad),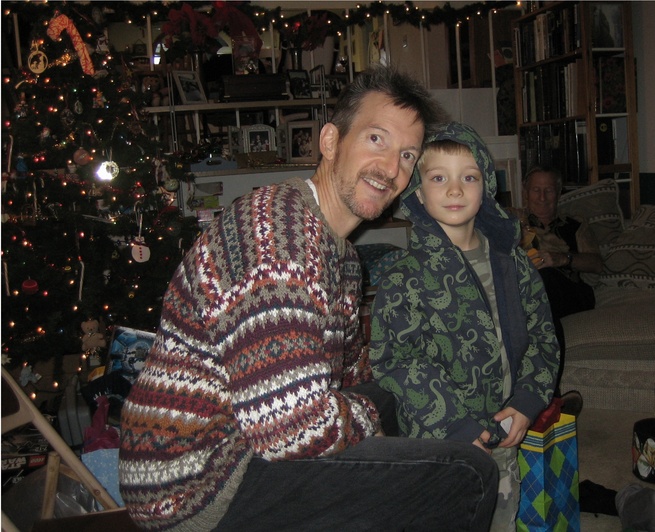 photos with relatives (Nick, Teddy),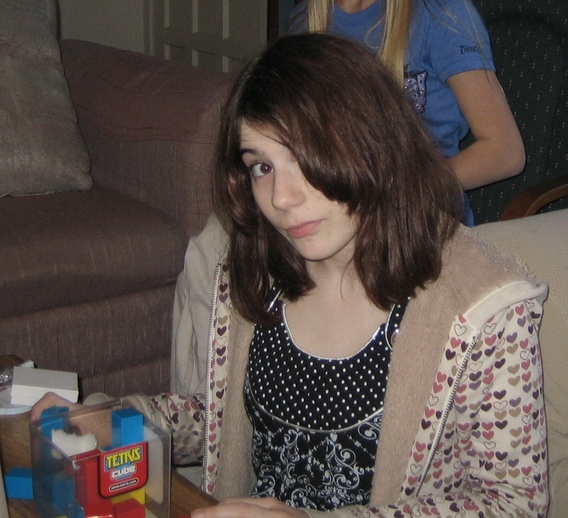 toys to play with--has anyone ever successfully assembled that thing? (Simi),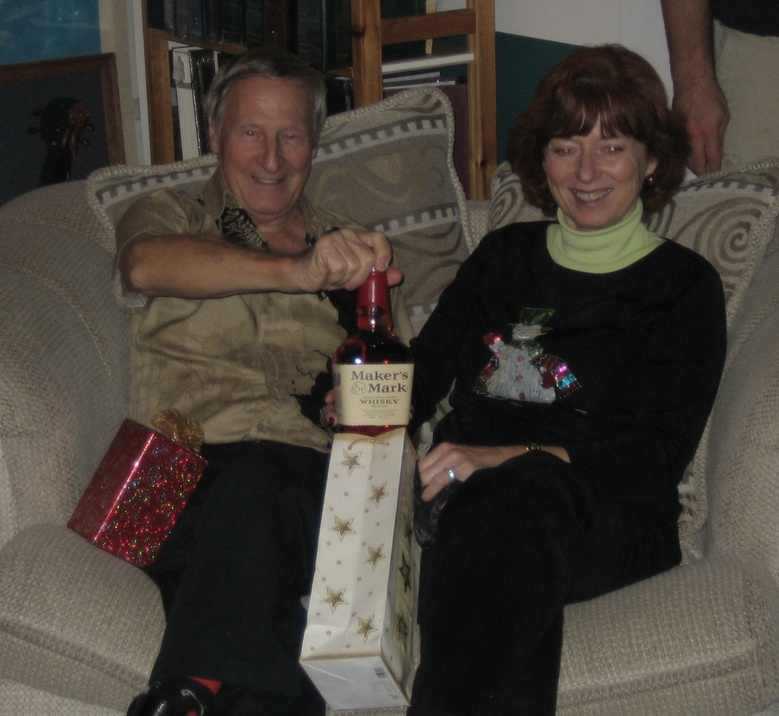 and supplies. Very important supplies (Dad, Diane).



Eventually the noise dies down, we plug in, and all is well.

Journal, 12/26: Just kidding! The journal entries ran out on Christmas. But we kept going...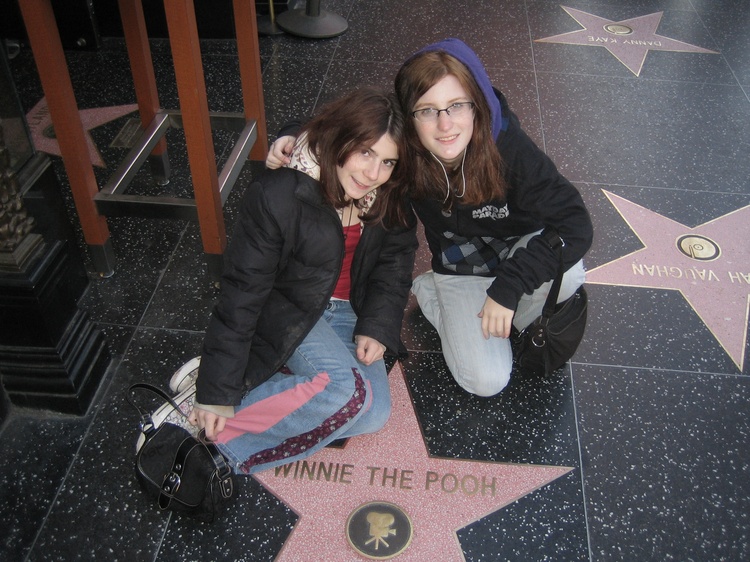 To Hollywood! We squeezed in a quick L.A. tourist experience on our way to San Diego.

12/27: San Diego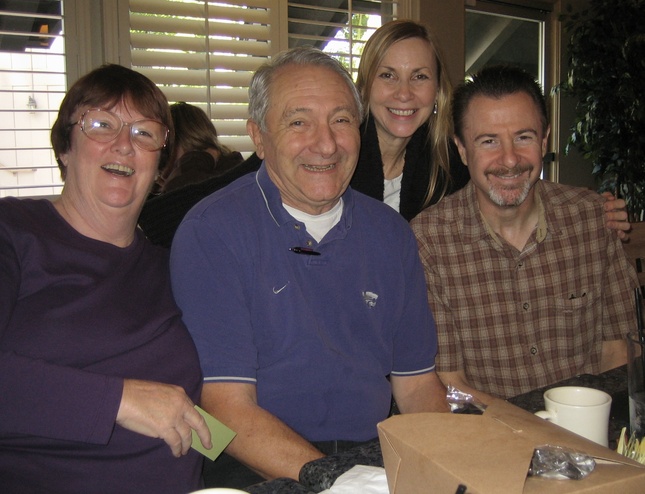 More relatives! (Aunt Pat and Uncle Clancy).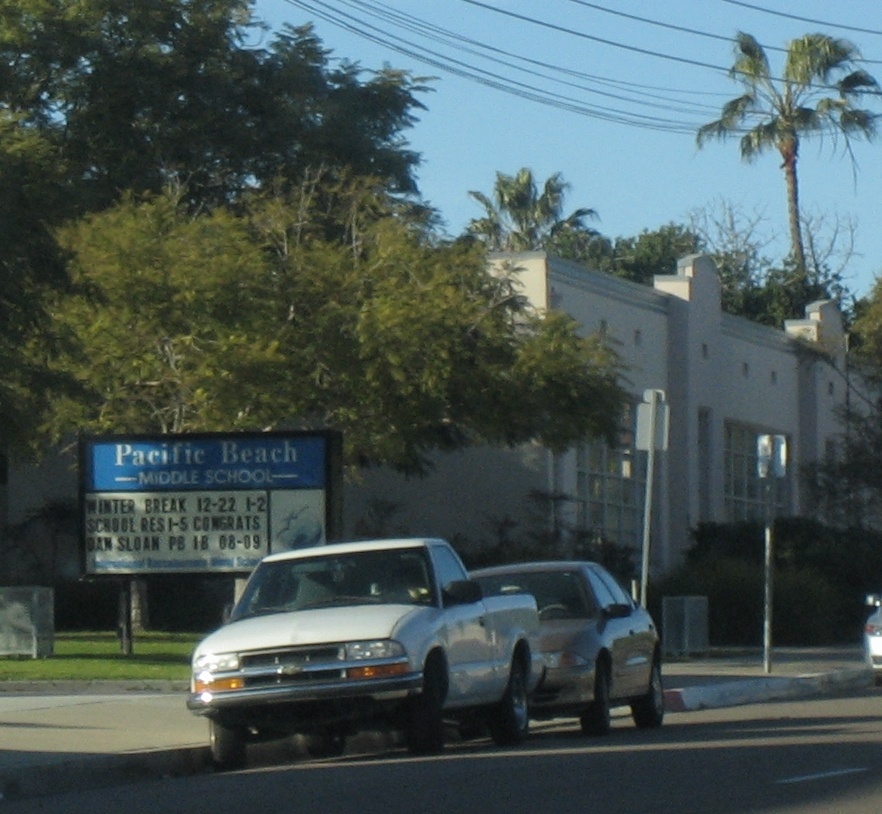 We were told to check out this sign on our way to see some sights. Cousin Dan is being congratuated for his success with the international baccaulareate program.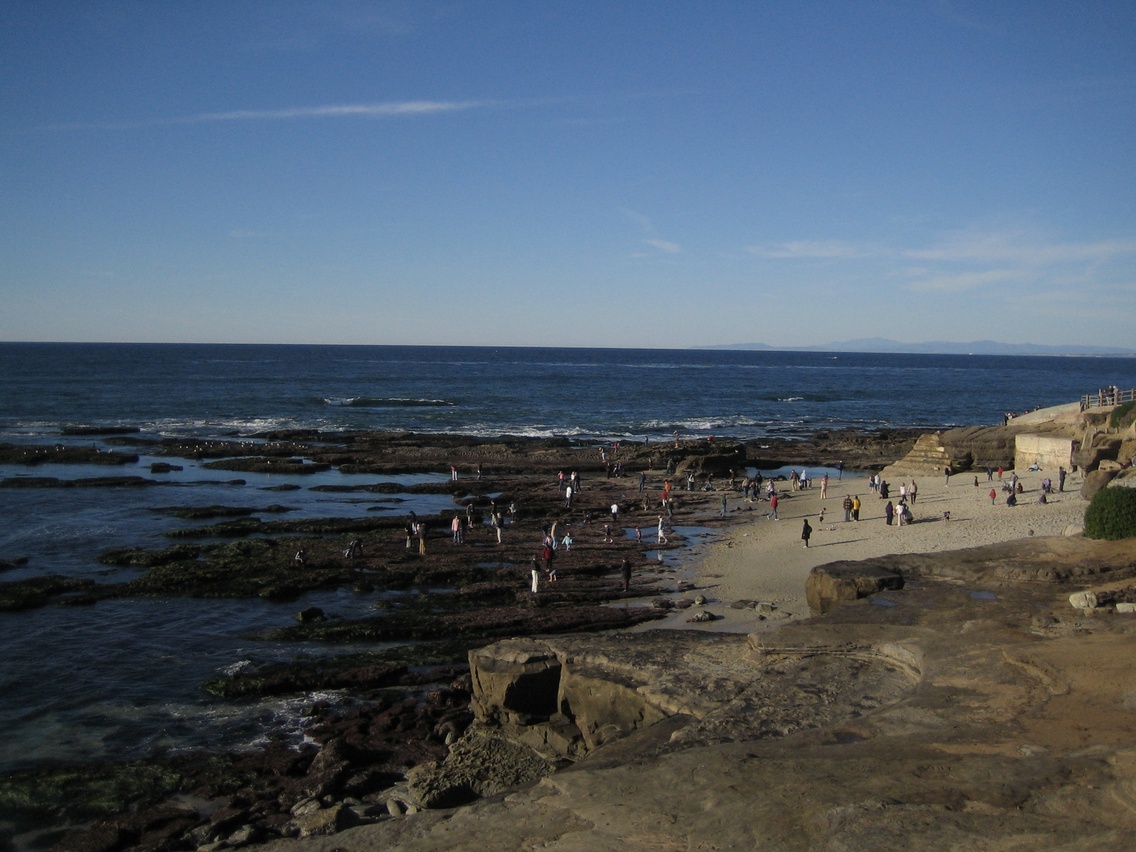 The tidepools in La Jolla are one of my favorites spots in San Diego.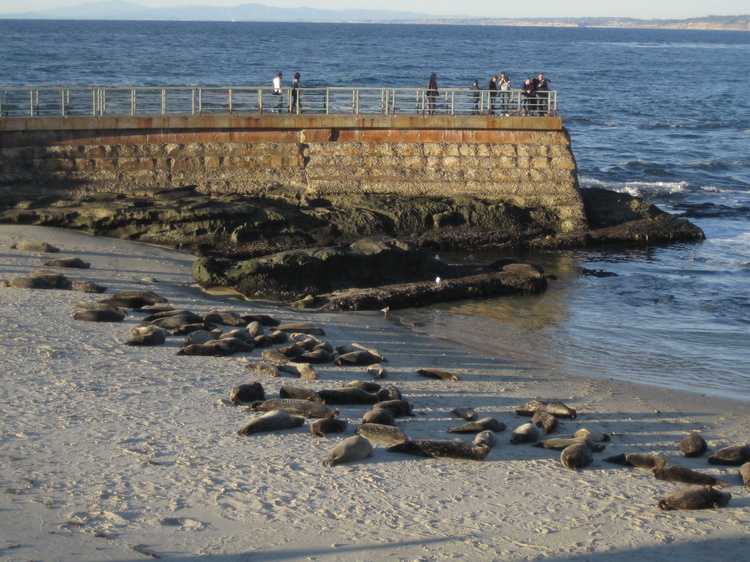 The seals like it to.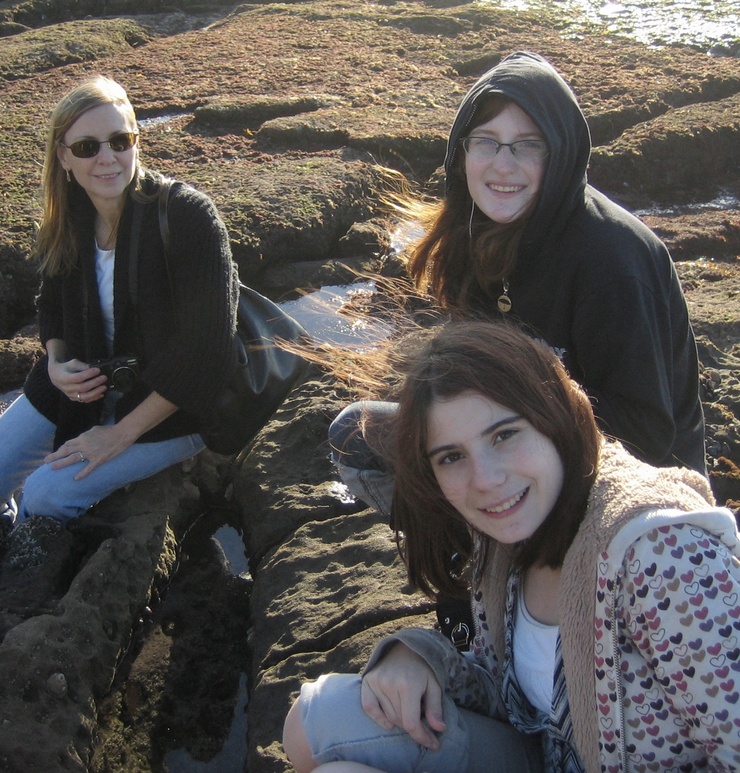 As do Carolyn, Simi and Alex.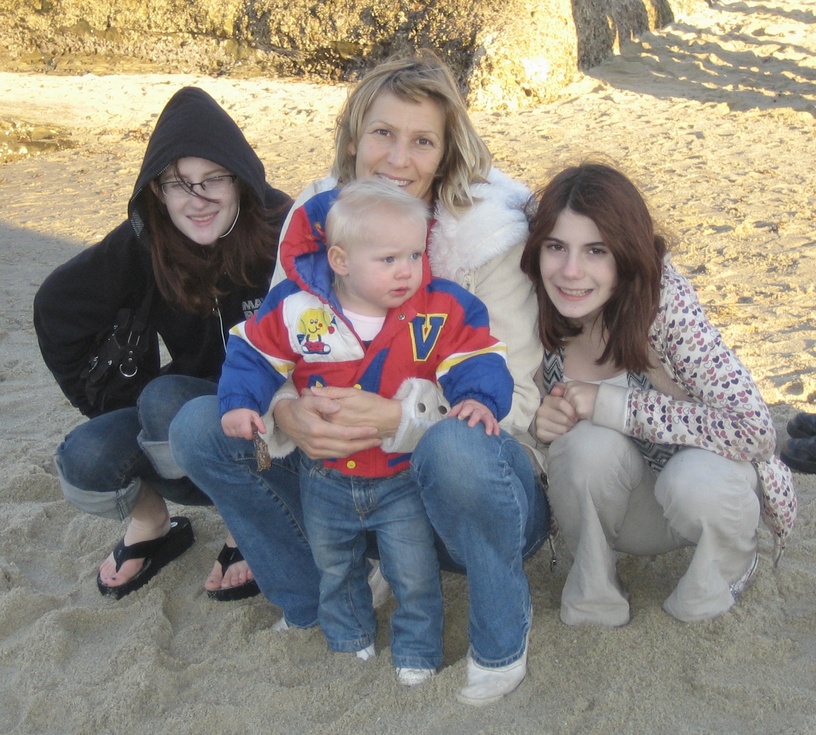 Also Teresa and Angelina, who dropped by to join us.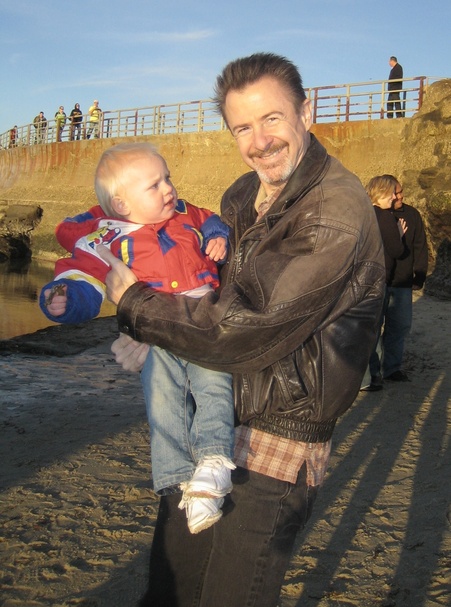 Angelina and I got along mostly OK.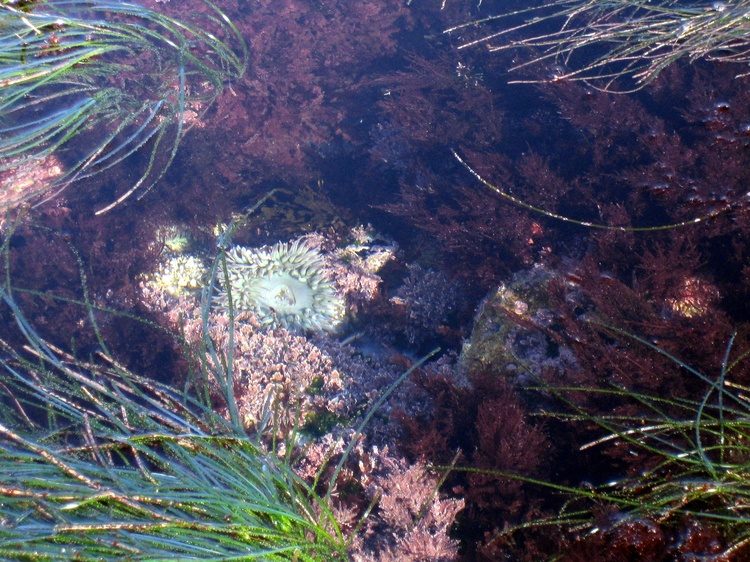 Oooooh! Nature photography!

Right about this time I flew home and Carolyn, Alex and Simi drove east to Phoenix. 'Twas another sucessful adventure with the relatives.




Back to Jonathan's Page


Road trip! December 22-27, 2008 / Jonathan Krall / revised November 2011