Cycle Across Maryland - June, 2005


My first multi-day organized biking event was Cycle Across Maryland, which took place in an rural area of rolling hills, about 1 hour north of Washington DC (by car) and just a few miles from the Pennsylvania border.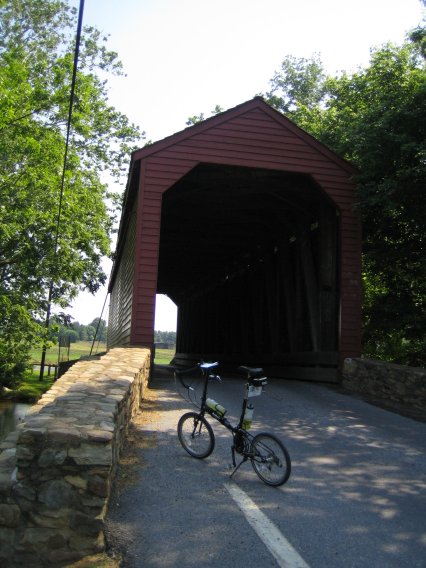 The first day's ride took everyone across three different covered bridges. This is my bike in front of one of them. I had a good time speeding along the country roads. My Bike Friday generated a lot of questions; I didn't realize that so few avid cyclists were familiar with these great travel bikes. On the day I took this shot I did the fastest-paced 60+ mile ride I'd ever done (15 mph average over hilly terrain).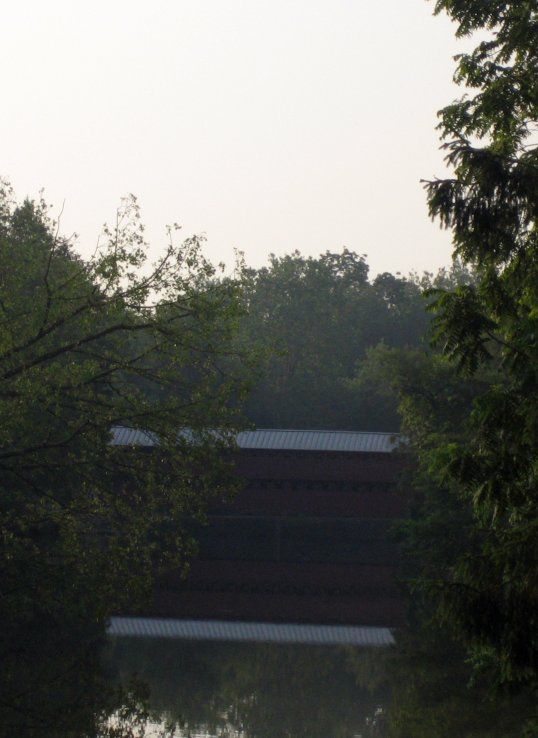 The second day took us up to Gettysburg (yes, Cycle Across Maryland went into Pennsylvania - Maryland just wasn't big enough to hold us). On the way I got a nice view of one of the covered bridges.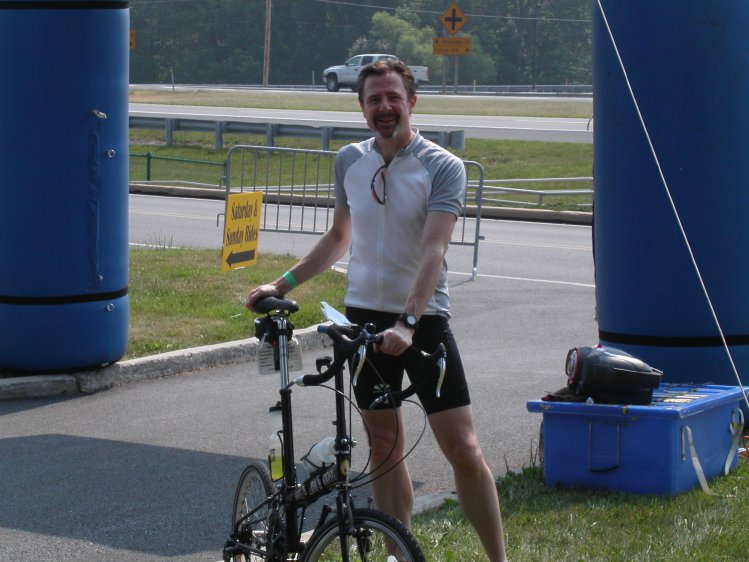 The third day was hotter than the second day which was hotter than... but I was still feeing good about myself. A friendly gentleman named Mac Fancher took this picture at the end of my quick 45 mile ride (thanks Mac!).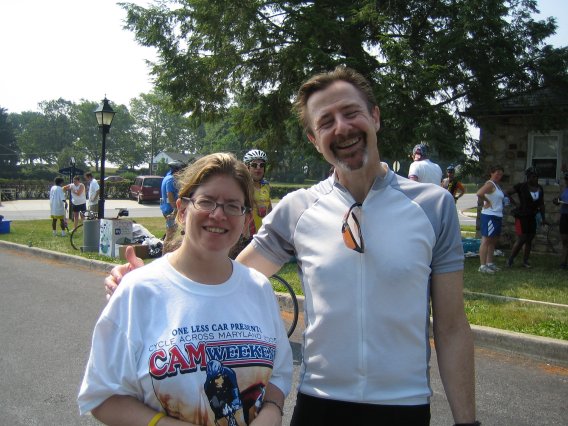 Stacey Mink is the Executive Director of One Less Car, the organization that puts on CAM. I included this picture (not the best shot of either of us) just because I was impressed with the event and with One Less Car. OLC advocates for pedestrians and cyclists in the state of Maryland, and does so effectively. Stacy is the new to the staff of OLC and has a background in "transportation alternatives" and in non-profit advocacy organizations, such as the ACLU. She isn't actually a bike nut (at least not yet), but she does ride.

The only other thing to say about this picture is that it is a first-rate example of bad photography: 1) don't put the subjects in bright sunlight (too much squinting) and 2) don't get photographed soon after a long ride unless you make a conscious effort to keep your mouth from gaping open (still breathing hard) while grinning like a moron (good ride). Seriously - I look like a metal patient on a nice day out.




Back to Jonathan's Page


CAM 2005 Pictures / Jonathan Krall / revised July 2005